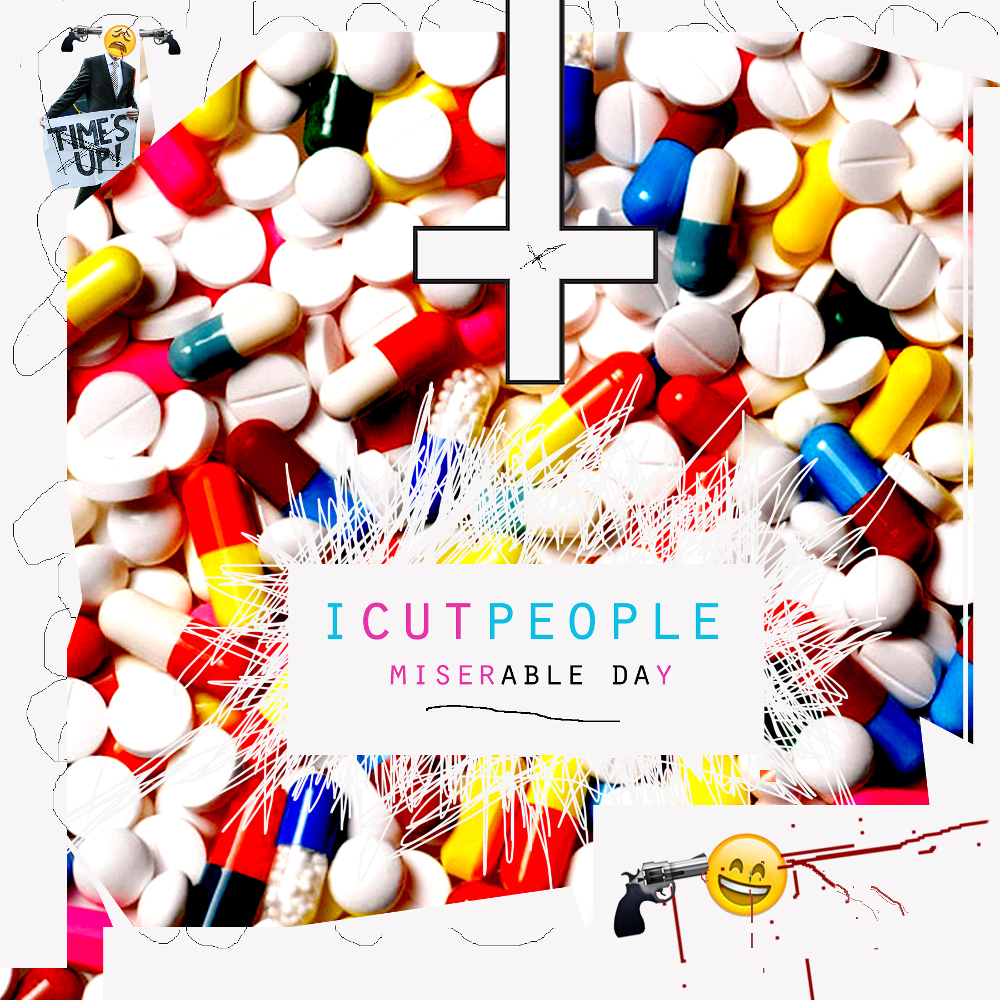 Miserable Day
Album Year: 2015
Hopelessness, nothingness, and loneliness are among the many themes I Cut People takes on in Miserable Day.  Constant references to suicide and the absurdity of life overflow into a barrage of fierce polemics.  Miserable Day is a testimony to how we go about our lives with nothing to lose, nothing to fear, and nothing to expect when we die.  Though mostly dark, it still maintains a sense humor throughout, adding a sliver of light to its bleak convictions.  Sit back, take your medication, and listen.
"The certain prospect of death could sweeten every life with a precious and fragrant drop of levity; and now you strange apothecary souls have turned it into an ill-tasting drop of poison that makes the whole of life repulsive." – Friedrich Nietzsche
"A first sign of the beginning of understanding is the wish to die." – Franz Kafka
"After your death you will be what you were before your birth." –  Arthur Schopenhauer
Read: Music for Maniacs Review
Samples: All samples stolen from television news programs, commercials, pharmaceutical ads, talk shows, dramas, christian programs, reality tv.