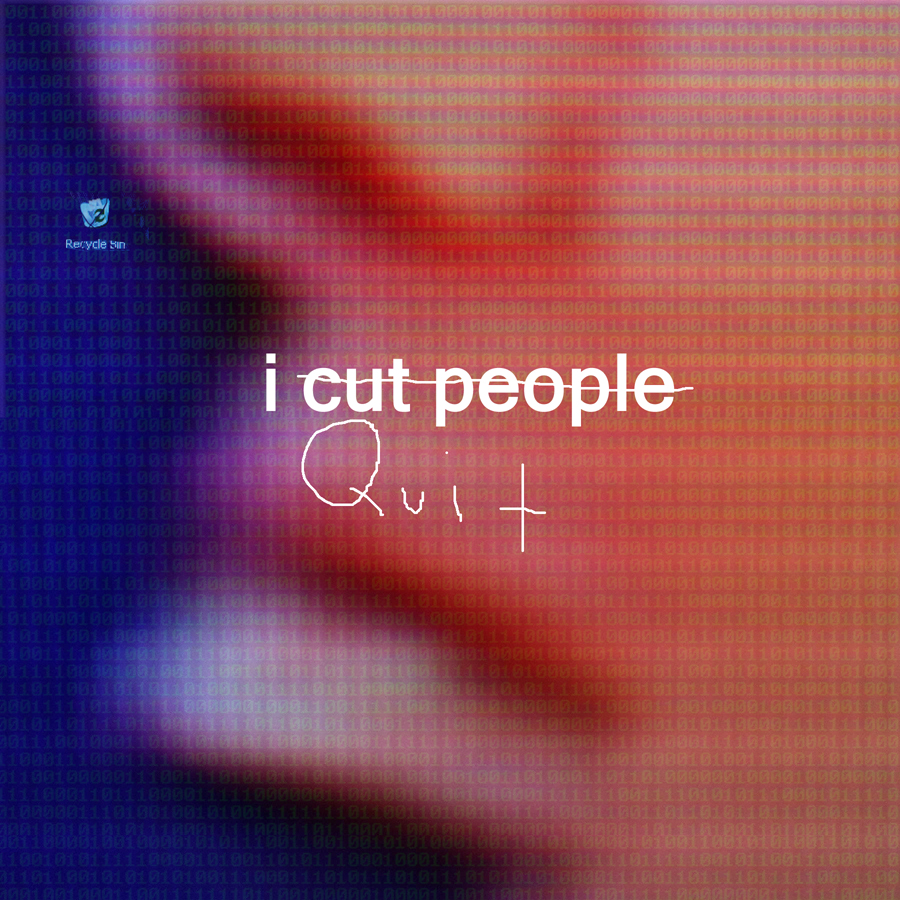 I Quit
Album Year: 2016
I Quit takes reality and pulls it inside out to expose the innards of our culture's destructive mental environment. Our incessant drive to stay connected by digital means tears away at our senses and creates the illusion of relationships. This only generates more anxiety, fear, and the desire for deeper and unnecessary seclusion. I Quit is about dropping out, moving forward and leaving behind something that under the guise of personal power creates more control rather than diminishing it. I Quit is a cut-up that calls for a reawakening; a transformation. A call to see value in contradicting yourself and making mistakes. A call for utilizing a deserted mental environment to construct ownership over your thoughts and ideas. Through all the chatter and distractions, I Cut People brings loneliness to the forefront and exposes its importance.
"The individual has always had to struggle to keep from being overwhelmed by the tribe. If you try it, you will be lonely often, and sometimes frightened. But no price is too high to pay for the privilege of owning yourself." – Friedrich Nietzsche
"I say let the world go to hell, but I should always have my tea." – Fyodor Dostoyevsky, Notes from Underground
Read Review here
Samples: All samples stolen from television news programs, commercials, talk shows, pharmaceutical ads, dramas, christian programs, reality tv. Other samples include found sound recordings of my daily activities.